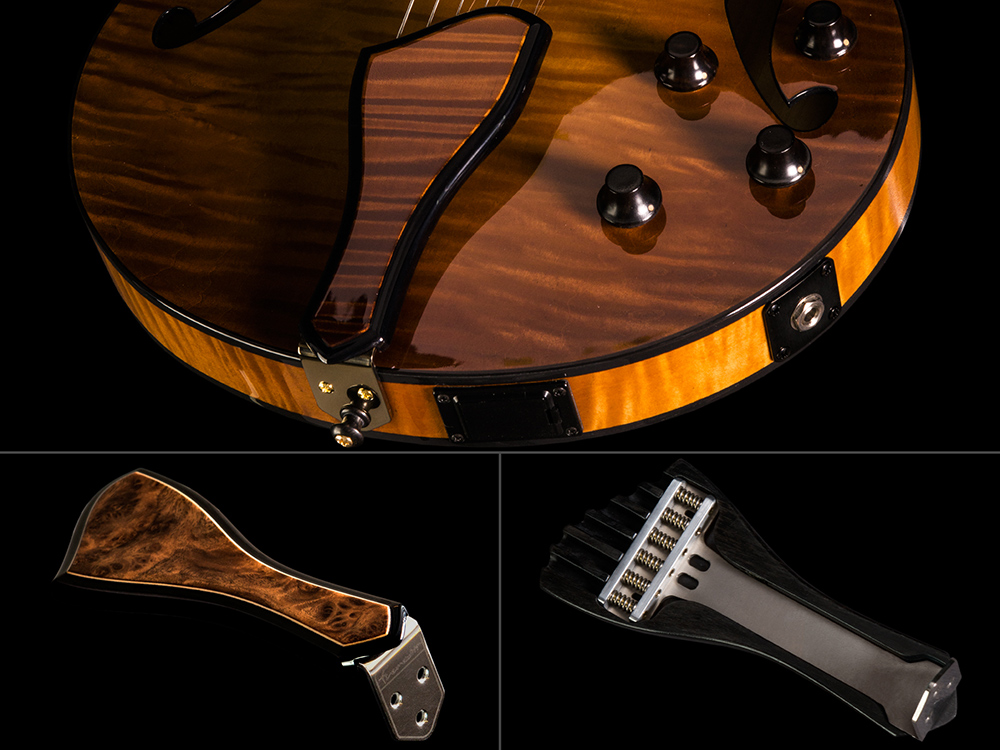 A new patented Fremediti tailpiece suspension from titanium alloy.
The Fremediti tailpiece suspension is a patented tailpiece, that contributes to the playability of the guitar by suspending each string in parallel to the soundboard and without any contact with it. This way the soundboard can vibrate and "breath" effortless protecting the acoustic characteristics of the guitar.

The tailpiece is machined from titanium alloy and provides added stability and reduced weight.

An ebony/exotic wooden decorative cover preserves the classic aesthetics of the guitar.