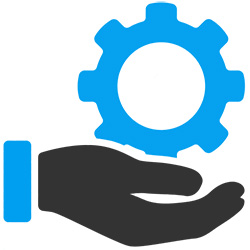 Maintenance
To prolong the life of the finish of your new Fremediti guitar, we highly recommend that after each use the entire instrument, including the strings, be wiped thoroughly with a soft, clean, dry cloth. However, for nitrocellulose finish, a quality furniture polish can be used for polish.
Please note, in case your guitar is nitrocellulose finished, we strongly recommend that you not hang or sett the guitar in a guitar stand or hanger, outfitted with chemically active synthetic/surgical tubing. Doing this, may cause a chemical reaction with the nitrocellulose finish on the neck or the body, which could cause the finish to partially dissolve. Nitrocellulose is also prone to chemically reaction when in contact with leather straps and other synthetic materials.
Do not store your nitro-finished guitar with your leather strap attached as this could cause the finish to dissolve in the contact arreas. This damage will not be covered under the Fremediti Limited Lifetime Warranty.
For the cleaning and conditioning of the fretboard, we recommend the use of fretboard conditioner. This will also clean tarnished frets, as well as dirt, built up on your fretboard, when a toothbrush is used for the aplication. After the conditioner is applied, thoroughly wipe down all of the surfaces with a soft, clean, dry cloth and seal it with a quality furniture polish.
Dirty, corroded or worn strings will cause loss of sustain and treble frequencies and may result in faulty intonation and tuning instability. Fresh strings will not only improve the overall tone of your guitar, but will also make it more comfortable and enjoyable to play.
Metal Polish such as "Blue Magic Liquid Metal Polish" works very well in removing tarnish from our hardware. These product can be found at most auto parts stores.
Please remember that your Fremediti guitar is temperature and humidity sensitive. Do not expose your new Fremediti guitar to extreme temperatures or humidity as this could damage the instrument. We have found the optimal temperature to be between 70° and 74°F with a humidity level between 40%- 45%. Special attention must be paid, so your guitar is never exposed to direct sunlight.
Repair
Our "Fremediti Limited Lifetime Warranty" is valid, only when any repair is done:
Directly by Fremediti Guitars workshop in Patras Greece.
In a recomented by us, guitar service.
In either case, any shipping and insurance costs are the owner's sole responsibility. Please note that in our workshop the guitar maintenance is free of cost.