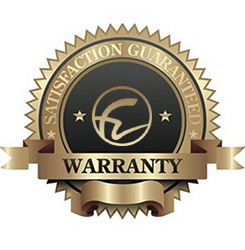 Fremediti Limited Lifetime Warranty
Fremediti Guitars, warrants this Fremediti® instrument to be free from defects in materials and workmanship for as long as it is owned by the original retail purchaser. This warranty applies only to the original retail purchaser when this instrument is purchased directly from Fremediti Guitars and is subject to the limitations set forth herein. IMPORTANT: please retain your original sales receipt as it is your proof of purchase validating this limited warranty.
THIS WARRANTY DOES NOT COVER:
Any instrument not purchased directly from Fremediti Guitars, or upon which unauthorized repair or service work has been carried out.
Any instrument on which the serial number has been removed or altered.
Any instrument which has not been registered at Frementiti Guitars within one month of purchase, or whose warranty card has been altered or includes false or incomplete information.
Shipping damage of any kind.
Any damage to an instrument resulting from customization or modification.
Damage to finishes or cracks, splitting, or warpage of wood due to changes in temperature or humidity, exposure to or contact with sun, fire, moisture, perspiration, body salts and acids, guitar straps, guitar stands, chemicals for cleaning or polishing.
Normal wear and tear on any part of the instrument or case including frets, saddle, nut, jacks, controls, switches, plated surfaces, tuning machines, pickguards, handles, latches, case hardware, batteries etc.
Damage, corrosion or rusting of any hardware components caused by humidity, salty air, or exposure to moisture, body salts and acids of perspiration.
All other damage and deterioration due to normal usage, wear and tear, aging, accidents, neglect, abuse, or Acts of Nature.
Fremediti Guitars makes no other express warranty of any kind whatsoever. All implied warranties, including warranties of merchantability and fitness for a particular purpose, exceeding the specific provisions of this warranty are hereby disclaimed and excluded from this warranty. Some countries do not allow the exclusion or limitation of implied warranties so that the above may not apply to you.
Fremediti Guitars assumes no liability for property damage resulting from failure of this product nor any loss of income, satisfaction, or damages arising from the loss of use of same due to defects or availability of same during service.
If at any time during the warranty, this guitar malfunctions due to faulty materials and workmanship, Fremediti Guitars will, at it's sole discretion, repair the defect without charge or replace it with a model of similar specification and value that does not exceed the original purchase price of the guitar.
To obtain warranty assistance, must be contact us to receipt a Return Authorization from Fremediti Guitars prior to return to our work shop.
All shipping and insurance, are the sole responsibility of the original purchaser.
On arrival at the Fremediti work shop, a determination will be made whether the defect is covered under the terms of the warranty. If the repair is covered under the terms of the warranty, it will be repaired at no cost to the original purchaser including return shipping. If the repair is not covered under warranty, and estimate of the cost of the repair to the original purchaser will be given.
This is the sole warranty of Fremediti Guitars and no other written or oral warranty applies*.
*The terms of warranty at each country, may differ from the above terms, conditions and length.