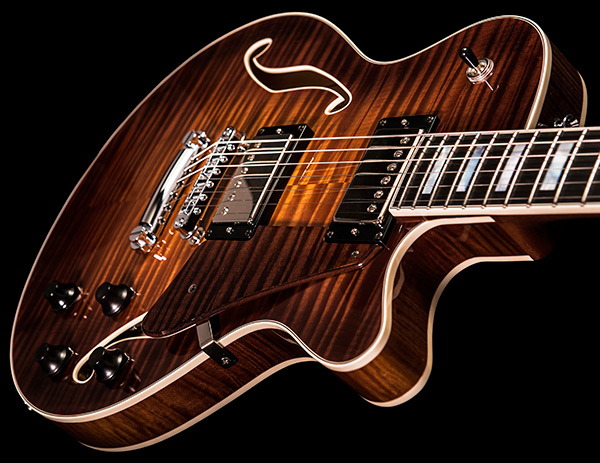 A new model by Fremediti guitars.
A semi hollow guitar with a small body (13,5″) as well as a traditional construction, both of which offer a light guitar with a warm and balanced tone.
Euphony is here to enrich the body range of our semi hollow guitars and along with the introduction of two of their variations (Amphion and Euphony) for a jazzy sound, our range is completed.