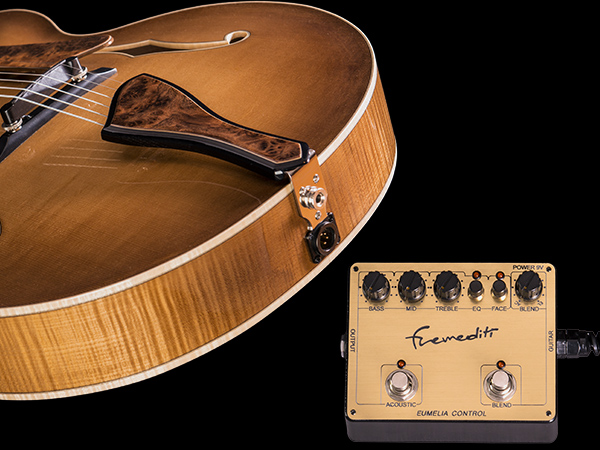 In order to get the maximum of  Eumelia's capabilities, we designed and developed in house, the "Eumelia control pedal", an external management system for the acoustic and the amplified sounds of the guitar, that offers unlimited potential in sound shaping.
Eumelia is the top of the line acoustic guitar in our archtop line. In order to preserve its unique acoustic characteristics, we had to come up with a solution, for the control of the acoustic and the electric pickups, without placing any parts on the soundboard. So we created an of board control pedal housed in an elegant custom alloy box.

This control pedal allows the switching or blending between the acoustic piezo and the electric pickup as well as the use of the active or passive EQ, making it an ideal companion to Eumelia.