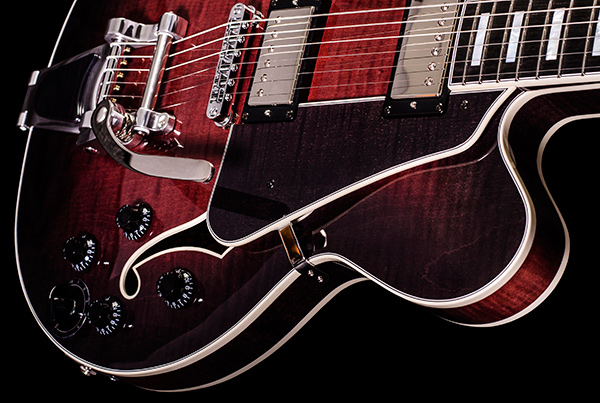 New model by Fremediti Guitars. This time we created a thin body semi hollow guitar, called Amphion.
Amphion is our full body semi hollow, single cutaway guitar, with classic lines that takes some inspiration from our archtop models.

Premium grade tonewoods are used for the construction, offering exceptional constancy in stability and tone. We carefully select and laminate the wood layers one by one, checking through process the tone characteristics of each top, back and sides, in order to achieve a balanced tone character.
It uses an American  maple center block, allowing the two body compartments to communicate and extend the "breathing" and harmony of vibrations.

It comes equipped with two custom wound VF-15 Classic pickups and a varitone 5-way rotary switch, that can take full advantage of the pickups and electric layout capabilities, providing the player with an extended sound palette. As a result Amphion is a multitalanted tonefull instrument that can cover any style of playing.